noam segal
CHIEF EXECUTIVE OFFICER
Noam has more than 15 years experience in the defense and aerospace industry, including vast experience managing, developing and marketing technology projects in the fields of electronic warfare, SIGINT, special mission aircrafts, space and robotics.
Prior to iSi, he held senior positions leading marketing, business development, operations and sales at Elbit Systems' Aerospace Division; G-NIUS Unmanned Ground Systems; Elisra Electronic Systems; and BIMER Ltd.
A Lieutenant Colonel (Res.) in the Israeli Air Force, Noam is a senior UAV Operator and GCI/ATC.
Noam holds a bachelor's degree in interdisciplinary studies and an MPA from Tel-Aviv University.
Gershon Melnik
EVP TECHNOLOGIES & PRODUCTS
Gershon joined ISI in 2022 as EVP Technologies & Products.
Prior to his role at ISI Gershon was VP at the Aerospace division of Elbit systems and a member of the division top management board.
Gershon has more than 20 years of experience as a R&D and engineering lead in various fields such as Precise Guided Munitions, advanced Electro Optics payloads, Operational Research, systems analysis, Space systems, autonomous vehicles and systems of systems.
Gershon is experienced in strategic planning, Business development and in leading complex projects for customers around the world.
He managed various engineering groups such as – Technical management, Systems engineering, algorithms & simulations, Guidance navigation and control, electro-optics, and operational research groups.
A Strong background in aeronautics, physics and systems modeling.
Gershon served 7 years as an officer in the flight sciences branch of the IAF,
He is a graduate of the Technion (Cum Laude) in Aerospace Engineering and holds an additional bachelor degree in natural sciences from the open university in Israel.
Barak Solomin
CHIEF MARKETING OFFICER
Barak has more than 20 years of experience in Defense, intelligence and aerospace as both an active duty officer in the Israeli Air Force as well as senior business and management roles in the defense and aerospace industry.
Barak joined ISI at 2015, prior to his role at ISI, Barak worked for Elbit Systems Unmanned Systems division where he held management, business development and R&D positions over a period of 10 years.
As a Major in reserve in the Israeli Airforce his service included planning and managing counter-terrorism activities as well as active and reserve duties as a RPAS pilot and mission commander.
Noam Zafrir
EXECUTIVE VICE PRESIDENT
Noam joined ISI in 2001, Over the years he was in charge of all aspects of marketing, project management and strategic customer relations and partnerships.
Noam's background includes more than 38 years of experience leading marketing and business development in global defense and space markets.
Prior to iSi, Noam served for 23 years in various positions at Israel Aerospace Industries (IAI) including Deputy Director of Marketing for the Missile & Space Group, Director of Corporate Marketing for Asia & Oceania, and Assistant to the Corporate VP Marketing.
Noam served in the IDF Air Defense forces with a rank of Major.
Noam holds a BA in Economics from Ben-Gurion University in Beer-Sheva and studied Mechanical Engineering at Tel- Aviv University.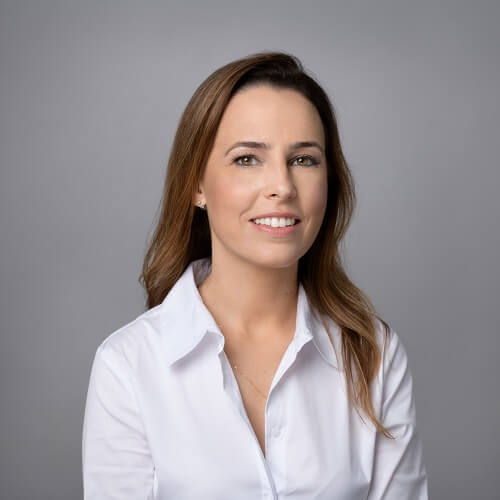 Tal Yavin Lustiger
CHIEF OPERATIONS OFFICER
Tal Joined ISI in 2016 as Chief of Staff to the CEO. In her role, Tal oversaw several cross-company processes with diversified areas of responsibility.
Tal is currently Chief operations officer in charge of the Company's headquarters as well as Human Resources, Recruitment, IT, Procurement and Logistics.
Prior to her time in ISI, Tal worked as Commercial & Legal VP in a private company in the Real-Estate sector for over 10 years.
Tal served in the IDF as a First Lieutenant in the Israeli Navy's HQ.
Tal holds a LL.B and a B.A in business from Reichman University (IDC); Tal is a Certified Attorney since 2010.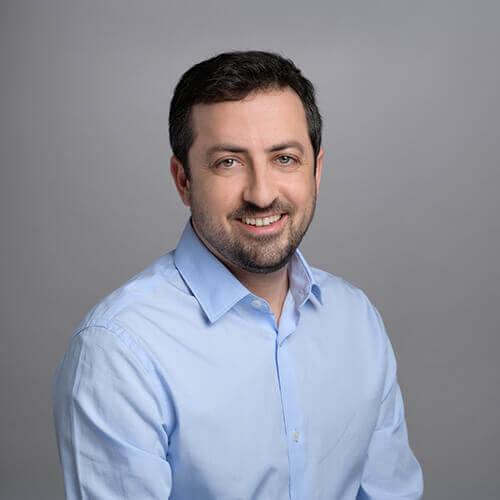 Doron Shterman
CHIEF TECHNOLOGY OFFICER
Doron joined ISI in 2016 and is currently leading the engineering department responsible for the development of the company's future ground and space assets.
Doron has extensive experience in satellite system engineering, he has participated in several very high resolution satellite projects and led the development of a revolutionary nanosatellite mission. Doron is also a co-author of the first Israeli space engineering book – "Satellites and the near space".
Doron is a PhD candidate in the Electrical Engineering faculty at the Israeli Institute of Technology (Technion), focusing his research in advanced super-resolution techniques. Doron holds an M.Sc. EE in the field of nano-photonics, B.Sc. EE and B.Sc. Physics, from the Technion as well, as a member of the EE faculty excellence program. In addition Doron is an alumnus of the international space university (SSP15).
Yuval Sipper
CHIEF FINANCIAL OFFICER
Yuval has over 25 years of diversified corporate finance & strategy experience as a senior executive, investment banker and as a financial advisor in various sectors.
Most recently, Yuval was founder and Managing Director of Lighthouse Ventures, a boutique Strategic and Corporate Finance Advisory Firm, in which he advised, among others, Israel Aerospace Industries Ltd. (IAI).
Until October 2020, Yuval was CFO of Effective Space Solutions, which develops a unique in-orbit life-extension spacecraft. Effective Space was acquired by Astroscale in June 2020.
Yuval was until Oct 2015 for 10 years, Founding member, Board Member, Deputy CEO and Group CFO, of Tower Vision, a Company that established and operates a Telecom Tower network of 8,400 towers in India. Prior to Tower Vision, Yuval was an investment banker in the Telecom and Technology group of Citigroup in London and Tel Aviv during which he managed debt and equity capital raising, cross border M&A and other corporate finance transactions. Mr. Sipper has also advised several privatization defence programs for the Government of Israel. Prior to completing his MBA and joining Citigroup in 1999, Yuval practiced law for several years in GKH in Israel.
Yuval is a Major (Res.) in the Israeli Air Force, senior GCI/ATC Officer.
Yuval has an MBA from Tel Aviv University, including Visiting Semester at the London Business School. He also has Bachelor of Law – LL.B.; B.A. in Economics (Magna Cum Laude) from Tel-Aviv University.
Itamar Shahar
CHIEF PROJECTS OFFICER
Itamar has joined ISI in 2018 as COO and is currently ISI CPO in charge of Projects, Sales & Contracts.
Prior to ISI, Itamar served in senior command and management positions in Israel's Prime Minister's Office for over 20 years.
During his military service Itamar served in the Israeli Airforce flying F-16 aircraft.
Itamar holds a Bachelor's Degree in Political Science and National Security from Haifa University and a MC-MPA from Harvard University's HKS.