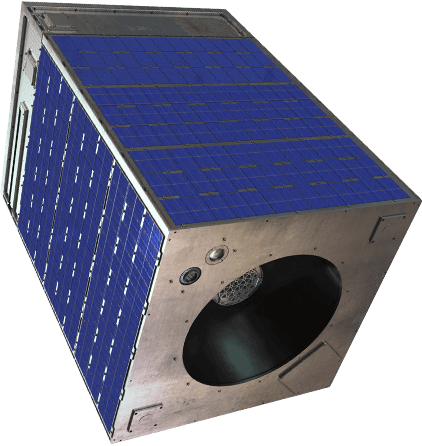 Leveraging over 20 years of operational experience, RUNNER is ideally equipped for military intelligence collection missions. RUNNER features 70 cm resolution imagery, true color high definition video, adaptive on-board processing capabilities and super-resolution.
RUNNER is optimally designed to form high-resolution / high-revisit satellite constellations with cutting-edge high-resolution image quality, high platform agility and maneuverability in a cost-effective and affordable solution.
This unique working point, combining unprecedented performance with the affordability of a new-space platform, places RUNNER as an ideal entry point for customers who wish to establish their own national earth observation satellite capabilities.
| | |
| --- | --- |
| Imaging Modes | Spot, strip, mosaic, stereoscopic, video |
| Resolution | < 70 cm |
| Spectral Bands | 400÷670 nm |
| Swath | 5.6 km |
| Lifespan | 5 years |
| Weight | 86 kg |
True-Color Video & Super-Resolution

Adaptive on-board processing

Secured & encrypted communication

Direct Command Access by Customers