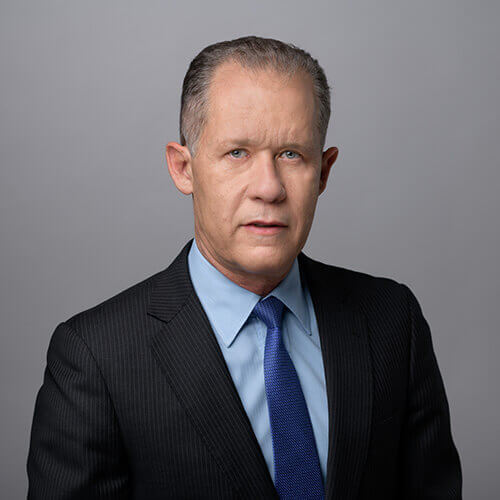 Gillon Beck
Board Chairman
Senior partner of FIMI Fund.
Prior to joining FIMI, Mr. Beck was the CEO of Arad Ltd (TASE).
Mr. Beck is the Chairman of the Board of Directors of EMET Computing (TASE), Beit Shemesh Engines (TASE) and Magal Security Systems (NASDAQ). Mr. Beck is a Director of Unitronics (TASE), Orbit Technologies (TASE), Bird Aerosystems, Aitech, Rafa, Simplivia Healthcare, Stern Engineering and Carmel Forge.
Mr. Beck holds an M.B.A from Bar Ilan University and a B.Sc. in Industrial and Management Engineering, Cum Laude, from the Technion.
Founder and former Chairman of Nyotron Information Security Ltd.; Founder and Chairman of Spire Security Solutions Ltd. and Chairman at TAT Technologies Ltd.
Mr. Malka is also on the board of TAT Technologies Ltd., Aitech Systems Ltd., Delek Motors Ltd. and Am-Dasc Ltd.
Mr. Malka retired from the IDF in 2002 at the rank of Major General. He served as commander of the IDF Ground Forces Command, and later as Head of the Israeli Defense Intelligence, a post he held until his retirement in 2002.
Mr. Malka holds B.A. in History from Tel Aviv University, Israel. He also graduated from the IDF Staff & Command College and its National Defense Academy.
Treasurer of the Israel Aerospace Industries.
Mr. Nachum holds a B.A. in Economics from Tel Aviv University and a MBA from the Open University.
Manager of the IAI Space Division.
Mr. Sudari holds a BSc in Space and Aeronautical Engineering from the Technion – The Israel Institute of Technology, Haifa; and a MESE in System Engineering from the Technion – The Israel Institute of Technology, Haifa.
President of Fluid Solutions, at Ultra Clean Technology.
Former Chief Executive Officer at Ham-Let (Israel-Canada) Ltd. (acquired by UCT).
Mr. Widmann holds a MBA and BSC in Mechanical Eng-Control and Optics degree from Technion-Israel Institute of Technology.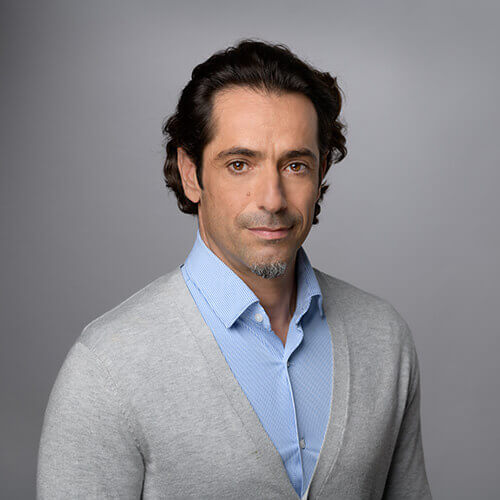 Hanoch Papoushado
Board Member
Chief Investment Officer – Discount Capital Ltd.
Prior to joining Discount Capital, Hanoch served as Head of M&A at TASC Consulting, and as Head of Giza Singer Even's Financial Advisory team.
Hanoch has extensive experience working with hundreds of executives in the Israeli capital market, and in-depth expertise in all aspects of strategic, business and financial analysis.
Mr. Papoushado is currently a board member of Ginegar (TASE: GNGR), Marina and Gad, and also sits on the advisory boards of several portfolio funds, including StageOne, Qumra, IGP, and SKY, among others. Israeli capital market, and in-depth expertise in all aspects of strategic, business and financial analysis.
Mr. Papoushado holds an LLB (law) and a BA in Economics (with distinction) from TAU and an MBA (dean's list) from the Wharton Business School.
Dr. Estery Giloz-Ran
Independent Director
Dr. Giloz-Ran is a lecturer at Bar Ilan University in a broad range of courses in the field of financial accounting, taxes, company valuations and funding, profit management, financial manipulations, rules of reporting and disclosure in accounting;
Among others, Dr. Giloz-Ran serves as external director, with financial expertise at several public companies; a member of faculty and a lecturer at the Business School of the Yeshiva University in New York; Head of the professional faculty of the Israel CPA Council; and provides consulting services to companies.
Dr. Giloz-Ran graduate of Postdoctoral Studies, School of Business, Department of Accounting, of NYU, New York; She holds a Ph.D. in Accounting and Taxes from the Department of Finance at the School of Business of Ben Gurion University; Licensed by the Israel CPA Council (2007).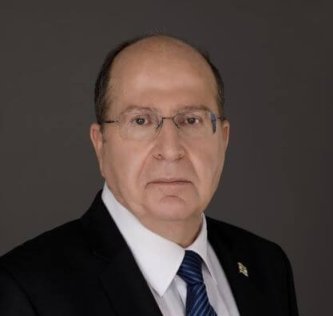 Moshe (Bogie) Ya'alon
External Director
LTG (ret.) Moshe (Bogie) Ya'alon has dedicated a lifetime of public service to the
State of Israel.
In 1968 he enlisted in the IDF as a paratrooper and participated in the Attrition War. In October 1973 Gen. Ya'alon's Paratrooper Unit was the first to cross the Suez Canal and continued the fight with the Egyptian forces in Suez. In 1978 Ya'alon commanded the Reconnaissance Company of the Paratroopers Brigade. In the 1982 Lebanon War, he served as part of the Sayeret Matkal team. In 1990 he became Commander of the Paratrooper Brigade and later Commander of the forces in Judea and Samaria. In 1993 he was appointed commander of the IDF training base and commander of an armored division, and shortly after was promoted to Major General and put in charge of Military Intelligence. Gen. Ya'alon then became commanding officer of Israel's Central Command. Between 2002 until 2005, he served as Israel's Chief of General Staff (commander of the IDF) during the harrowing days of the war against Palestinian terror, also known as the "Second Intifada."
After retiring from the IDF, Gen. Ya'alon spent some time at the Washington Institute for Near East Policy and became a senior fellow at the Shalem Centre's Adelson Institute for Strategic Studies.
In 2008, Yaalon announced his entrance into Israeli politics as a member of the Likud party. The following year, he was appointed as Vice Prime Minister and Minister for Strategic Affairs. In 2013, he was appointed Minister of Defense, a position from which he resigned in May, 2016. Three years later, Ya'alon founded Telem, the National Statesmanship Party, and only a few weeks later merged with Benny Gantz's Israel Resilience Party. On Feb. 2019 Ya'alon and Gantz joined together with Yair Lapid's Yesh Atid and the Blue and White (Kahol Lavan) Party was formed.
Gen. Ya'alon studied at the British Army's Camberley Staff College and earned a BA in Political Science from the University of Haifa.
In October 2021 Ya'alon joined the Avnon Group as the Chairman of 'Synaptech' – Venture Capital.